Company
We are your testing expertise centre
What procedures can you use to guarantee that the product requirements you have defined ensure resilience, economy, a long service life, and user safety? We'll get you an answer!
Testing, measuring, analysis, proving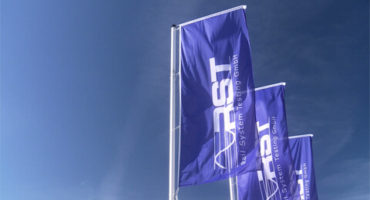 We are an independent mid-sized company offering highly specialized testing and engineering services for all industries. Our range competently assists all developers and manufacturers from the beginning of product development to quality inspections during production and maintenance over the course of the product's life cycle.
Take advantage of our competencies …
for analysing and testing component strength behaviour
for testing according to GOST standards and approval procedures in Russia
We are comprehensively accredited for testing in the environmental, fire test, and materials laboratories.
Accreditation certificate for D-PL-11012-01-00 according to DIN EN ISO/IEC 17025:2018
DAkkS certificate D-PL-11012-01-00 (in German only – PDF, 8,52 MB)
Our history
RST GmbH was founded on 1 April 2003 as the Bombardier Transportation group spun off its quality assurance testing laboratories.
Work at two locations. The fatigue laboratory and the fire test laboratory were at Berlin Grünau, and the environmental, materials, and calibration laboratory was at Hennigsdorf.
In 2006, the fatigue laboratory was sold to IMA Materialforschung und Anwendungstechnik GmbH in Dresden, and the fire test laboratory was moved to the extra space in Philipp-Pforr-Straße in Hennigsdorf.
The fire test laboratory was expanded step-by-step, as was environmental and special testing at the Philipp-Pforr-Straße location in Hennigsdorf.
In 2009, the calibration laboratory was sold to Exova METECH GmbH. RST GmbH narrowed its focus to environmental, fire, and materials testing.
In April 2014, the three laboratories, which had hitherto been separate, were consolidated at the new company location at Walter-Kleinow-Ring 7 in Hennigsdorf.