What do we mean by electrical tests?
With electrical tests, we examine your product with regard to its electrical conductivity.
High-precision resistance measurements and the determination of the electrical insulation capacity under high voltage provides information on whether your product meets specific requirements.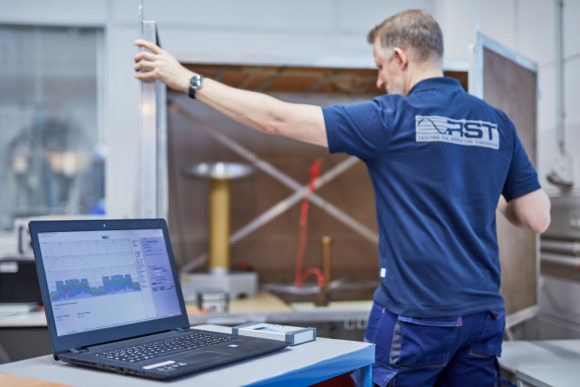 Range of services of our electrical test laboratory
From the operation of a hair dryer to the operation of circuit breakers in power plants: electrical safety for the user must be guaranteed! To prove the safety for your product, we carry out insulation tests.
By measuring the insulation resistance with up to 1000 VDC, we check the galvanic isolation between individual circuits and between circuits and enclosures. The choice of suitable insulating materials as well as correctly dimensioned clearances and creepage distances are verified by the withstand voltage test with up to 6 kV AC as well as partial discharge measurements up to 30 kV AC. In this way, we can also exclude breakdowns and flashovers of dangerous voltages for your product - even under extreme environmental conditions.
"Everything that has a conductive function on your premises should work as loss-free as possible!"
Cable contacts, conductive tracks on circuit boards or hoses with dissipative properties: many components require low electrical resistance. With a highly accurate 4-wire resistance measurement using the latest measuring equipment, we can accurately determine the resistances of a wide range of materials down to a few µ.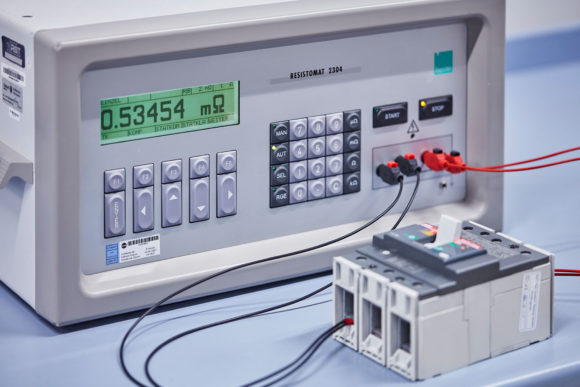 What are the advantages of electrical testing?
Electrical tests allow you to identify possible electrical weaknesses in your product at an early stage and eliminate them during the development phase. In this way, you can protect people and machines from dangerous voltages in advance. Use our electrical tests - and strengthen your customer loyalty and your position in the market through product improvements!